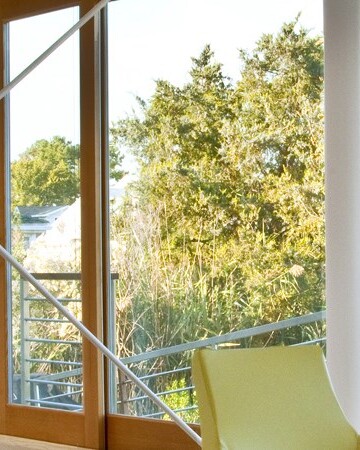 New Construction Windows
Choosing windows is an important part of creating your new home's look and feel. Weather Shield offers thousands of new construction window combinations – ensuring a look sure to match your home. We offer several product lines of new construction windows, including:
VUE Collection – The ultra-modern, all-aluminum VUE Collection is well matched to the custom home market.  Designed to deliver the vision of architects and homebuilders.
Contemporary Collection – Modern architecture can be a challenge for ordinary windows. Weather Shield's new Contemporary Collection of window and door products can eliminate the compromises and give you so much more.
Premium Series – Designed to meet the needs of the most discriminating architects and homeowners. Innovative designs match with old world craftsmanship. The Premium Series is our most comprehensive collection of aluminum-clad wood windows. With a large number options, accessories and upgrades, you can explore the limits of your creativity.
Signature Series – Weather Shield's new line of aluminum-clad windows. These windows combine the strength and durability of aluminum windows with modern energy efficiency advancements. Offered with a wood-clad interior, our Signature Series give your home or business the classical aesthetics of all-wood windows.
Weather Shield – High-quality wood and aluminum clad wood new construction windows. Thousands of styling and finishing options available to create the look you desire for your new home or business.
What are New Construction Windows?
New construction windows are windows for additions or completely new structures. New construction windows are also used in situations where existing structures are undergoing extensive renovations and the walls are stripped down to the studs. They typically come in standard sizes, but we can custom craft windows to meet your needs.
If you are simply looking to replace the windows in your existing home or business, check out our replacement window options.
Types of New Construction Windows
Our window collection gives you millions of potential combinations to bring your vision to life. Whether you are looking for classic or contemporary – bold or traditional – we have a design combination to fit your needs. We offer:
Double Hung Windows – double hung windows are one of the most common types of window available. They provide a classic appearance and are very energy efficient. Double hung windows have two sashes that both move up and down.
Picture Windows – sometimes called fixed pane windows, these windows don't open. They are also very customizable, available in many different shapes and sizes.
Bay Windows – if you desire natural light in your new home or building, bay windows are a great choice. Bay windows are generally made up of a large picture window with two or more windows on either side, a bay window adds a great decorative element to your room.
Casement Windows – these single sash windows are great for new construction since they provide excellent energy efficiency.
Awning Windows –awning windows provide excellent ventilation for your new home or business – decreasing your energy costs.
Single Hung Windows – single hung windows consist of two sashes, but only the bottom sash is moveable. Single hung windows provide excellent energy efficiency because they have fewer seams than some other types of windows.
And more – check out our full line of new construction windows by browsing the collections.
New Construction Window Installation
If you are planning or already constructing a new construction project, consider Weather Shield's premium new construction windows. Weather Shield windows provide superior elegance, energy efficiency, and durability – best of all, they're manufactured right here in the USA!
Contact us directly or find a local Weather Shield dealer in your area. All Weather Shield dealers are trained and certified to install Weather Shield windows and all new construction window and door purchases come with a 20 year warranty on window components.