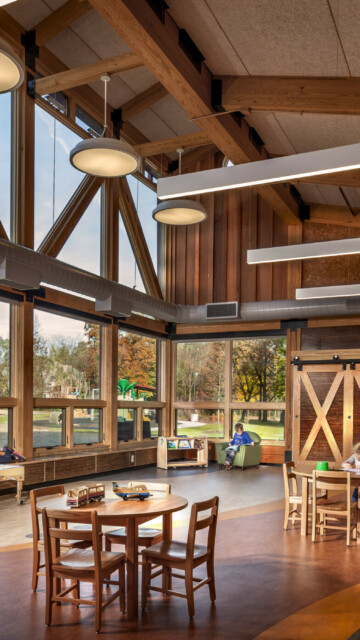 Continuing Education
As a registered AIA/CES Provider Weather Shield is committed to expanding the skills and knowledge of design professionals by providing quality, relevant education.
Weather Shield offers a variety of informative AIA registered continuing education courses for architects. You will earn 1.0 learning unit upon completion of any one of these AIA accredited courses. To schedule a presentation, call Architectural Services at 800-538-8836.
Online Courses
Access online education programs with Hanley Wood University.  The platform design allows users more control and ease-of-use in accessing the learning content they need for certification and continuing education. You can take the course – and earn CEU credits – all year long, any time of the day or night.
Live Seminars
300113 – Understanding California's Title 24 Energy Codes as it Relates to Windows and Doors
This presentation gives an introduction to California's Building Energy Efficiency Standard (Title 24) and how it relates to fenestration products.  Included are themes on how to meet compliance. (1 LU/HSW)
300114 – Understanding the Performance Testing and Certification Procedures for Windows and Doors
When this course is complete the participant will be able to understand the importance of performance testing for the window and door products that they specify.  They will be able to identify how laboratory testing is conducted and what test methods are used to evaluate products.  Last, they will gain an understanding of how design loads affect windows and doors and the factors to determine the design load for a structure. (1LU/HSW)
300115 – Installation Methods to Integrate Window and Door Products with the Building Envelope
Improper installation of fenestration products can lead to premature failures in the building envelope. This course will focus on best practices that are recommended by AAMA to reduce these risks.  The course explains the importance of incorporating a weather-resistant barrier during installation and how all the installation materials work together to create a weather-tight opening.  Last, it will review non-flanged window installation for retrofit applications. (1LU/HSW)
300116 – Advanced Glass Technology for High-Performance Windows and Doors
This course will review the key elements of high-performance glazing systems for windows and doors and how they contribute to energy efficient buildings. The discussion will introduce the benefits of daylighting and will cover glazing technologies that improve the thermal performance of a structure. (1LU/HSW)
300117 – Fenestration for Hurricane Prone Regions
The individual completing this course will have a better understanding of the design pressure required to prevent the failure of windows and doors in hurricane regions. They will have gained knowledge of wind-borne debris testing necessary to keeping the occupants in a building safe. Finally, they will learn how critical installation is for impact-resistant window and door applications. (1 LU/HSW)
300118 – Fenestration Design & Use – 1 Day
This is a full day of detail-oriented touring of a window and door manufacturing facility. There are also classroom presentations on testing certification and selecting the right product to meets performance criteria. (5 LU/HSW)
300119 – Historic Window Solutions
Preserving the historic culture while renovating treasured buildings from the past is important. This course will describe the process by which a specifier determines restoration or replacement of windows in historic buildings and how to specify the appropriate windows to meet the historic needs of a building.  (1 LU/HSW)
300120 – Picking the Right Glass for Your Project
For most projects glass can make up a signification portion of a building's exterior wall surfaces.  Selecting the proper glass to maximize performance and comfort can make the difference in the success of a project.  This course will help you understand the choices that need to be made.  (1 LU/HSW)
300121 – Fenestration Solutions for Contemporary Residential Architecture
Current trends for Modern residential architecture continues to be strong with a focus to maximize daylight, minimize ornamentation, and connect interiors to the outdoors.  In this course we will discuss the importance of fenestration in contemporary residential architecture both historically and today, and will identify window styles, window options, and performance measures that you will want to consider when specifying windows and doors for contemporary residences. (1 LU/HSW)