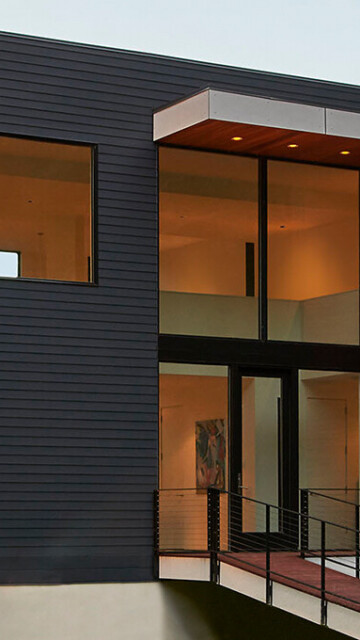 Premium Series Case Study
Built in 1989, a beautiful Dutch Colonial house on Solitude Creek was in need of renovation due to mold and mildew infiltration from floods and subsequent rotting. Being located within a 100-foot buffer zone on this small estuary in a Maryland shore town, the elements had definitely taken their toll on the structure.
The original house design had also been greatly influenced by environmental regulations, zoning requirements and restrictive building codes specific to the site, resulting in a design that did not take advantage of the beautiful water and nature views.
Maximizing the home's exposure to the beauty of this picturesque site was the primary renovation goal. So renovation planning ultimately focused on the outdoors by providing controlled views so that public spaces faced the water and private views faced the marshland and pine forests.
Design Challenge & Solution
Windows were critical to successfully controlling those views and Weather Shield Premium Series aluminum clad wood windows and doors were selected to do just that.
Every detail of final window selection and placement was carefully considered. Windows with large expanses of floor-to-ceiling glass in the living room directed views to the water and provided ample light-filled spaces. Smaller and more linear windows in the bedrooms and office were used to frame views to the woods and marshland without compromising privacy.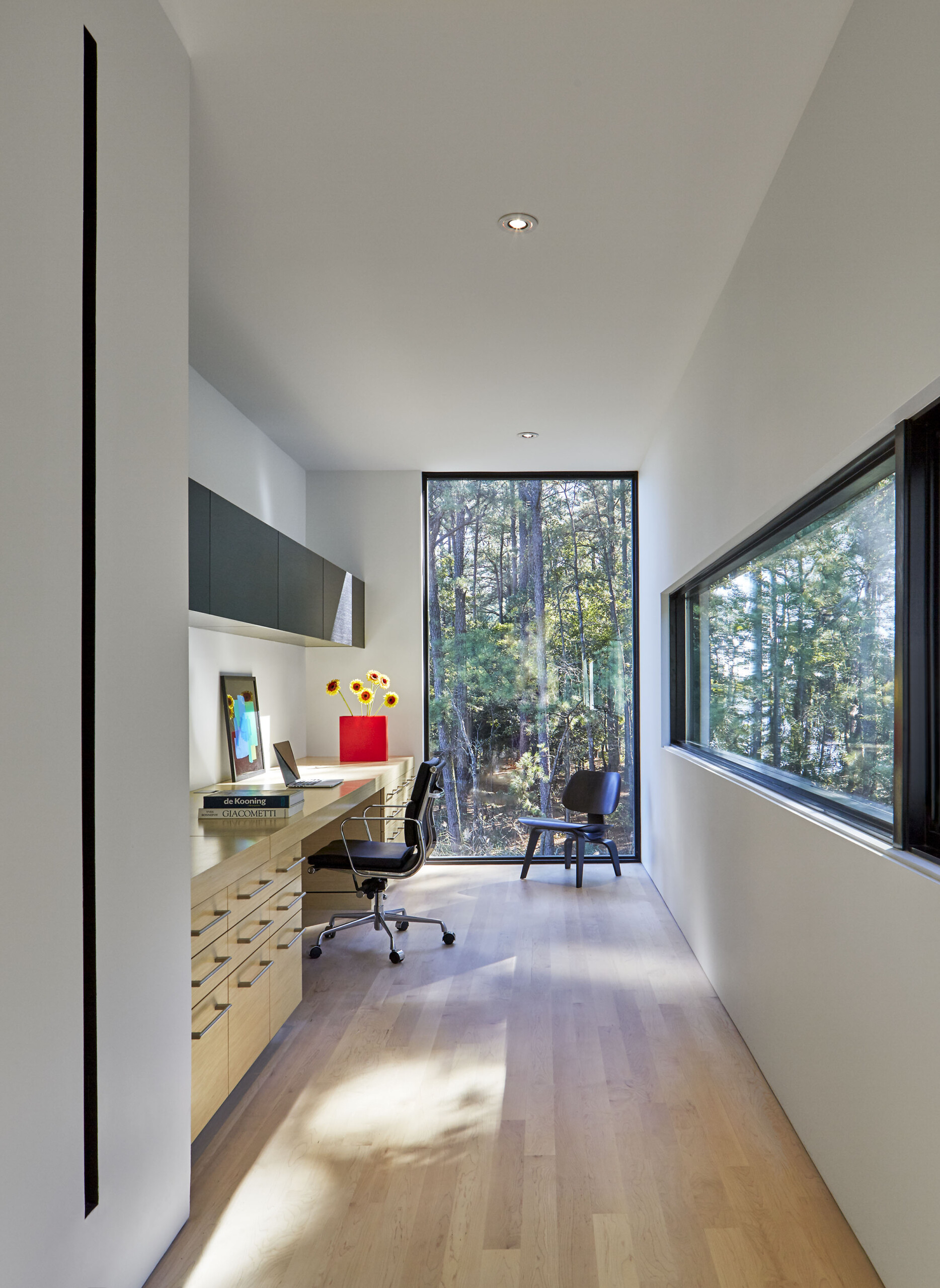 Windows also were set at different elevations throughout the house to help fully animate the space and allow light to illuminate the interior all through the day. To achieve narrow profiles, 9-foot-tall doors were used in combination with standard-sized casement windows with custom-sized direct set polygons. Exterior aluminum cladding provided a sleek steel perception and primed wood interiors offered painting flexibility – all at a great price point.
The final renovation was a success. All aspects of the house update met stringent zoning, building and environmental code requirements. And, the owners love their modern waterside retreat all year-round thanks to the connection to the outdoors that the large expanses of glass provide them.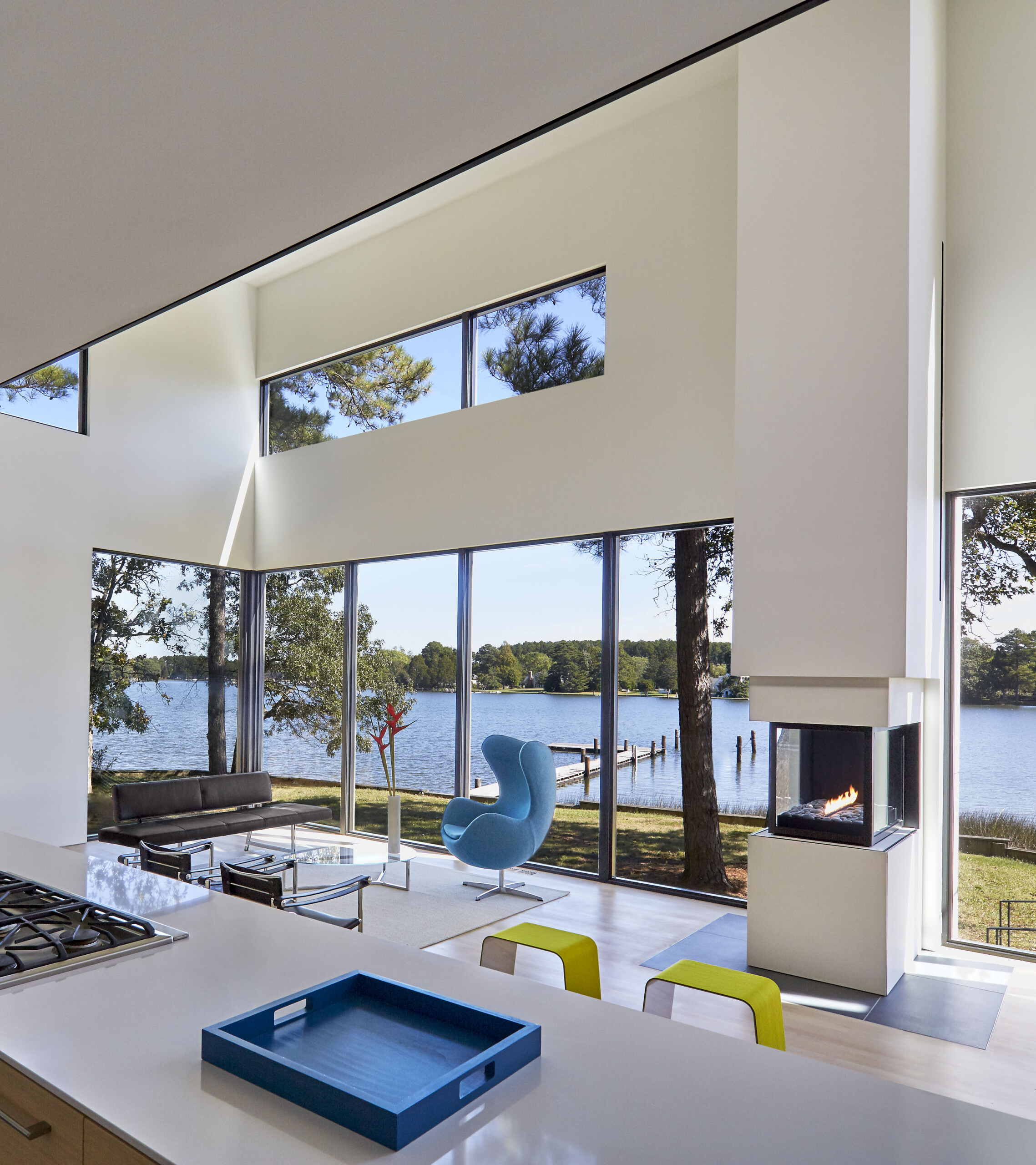 Project Specifications
Project Name
Private Residence
Location
St. Michaels, MD
External Material
Aluminum-Clad
Product Series
Product Type
Options
Jet Black Aluminum Exterior, Jet Black Poly Interior
Architect
Robert M. Gurney, FAIA, Architect
Weather Shield Dealer