>
>
Knoch Knoll Nature Center
Signature Series Case Study
Located on a 224-acre natural site, at the convergence of the east and west branches of the DuPage River, is the 6,300-square-foot Knoch Knolls Nature Center. Developed as a home base for nature exploration and a model of sustainability, the design and construction teams, along with the client, Naperville Park District, were interested in trying innovative ways to conserve water and energy in the building and worked together to problem-solve any issues. The result is a beautiful building for the community that brings people closer to the natural environment.
As a nature center meant to enliven visitors' sense of wonder about the natural world and provide connection to local ecosystems, including the river and its culture heritage, the building was designed around the primary theme of 'celebrating water.'
A butterfly-shaped roof over the west end of the building gives artistic expression to the harvesting of rain that is collected in a 1,500-gallon rainwater harvesting cistern, located in the center of the exhibit lobby space. The water is recirculated to irrigate the plant life on the living wall in the atrium.
Design Challenge & Solution
The design for this LEED-Platinum certified facility features indoor and outdoor educational exhibits, two classrooms, public restrooms, photovoltaic panels, a deck overlooking a reshaped pond, and a green roof. As with any building, the windows play a large part in both efficiency and aesthetics. The Knoch Knolls Nature Center uses Weather Shield Signature Series direct set, awning and custom, triangle-shaped windows.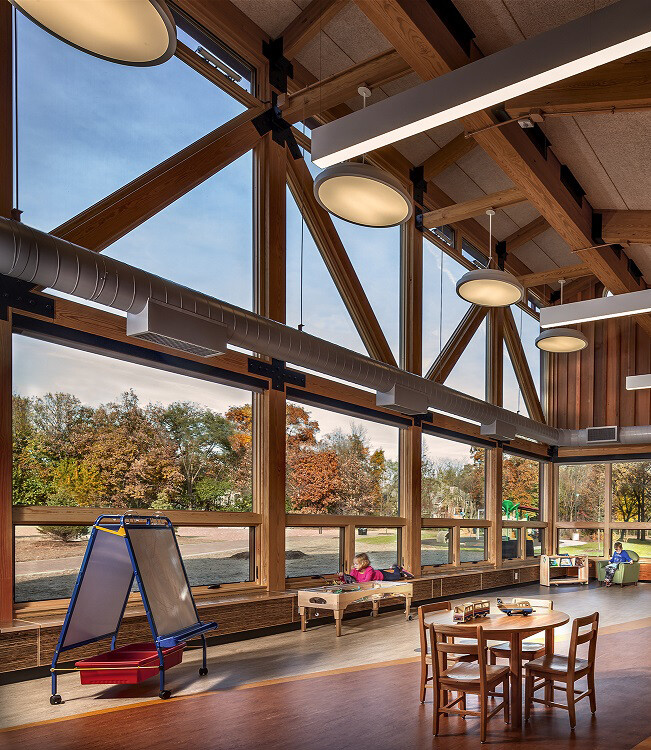 The architect, Wight & Company in Darien, IL, originally specified aluminum windows but was convinced that the Signature Series' aluminum clad exteriors and wood interiors would lend greater energy efficiency and provide the appearance of aluminum windows on the exterior with warm wood interiors that complemented the timber ceiling beams and other wood-centric design elements. With the goal of the classrooms to be 100 percent day-lit, the perfect source of light comes from the wall of glass created by Weather Shield windows. The overall efficiency of the windows contributed to the LEED-Platinum certification of the property.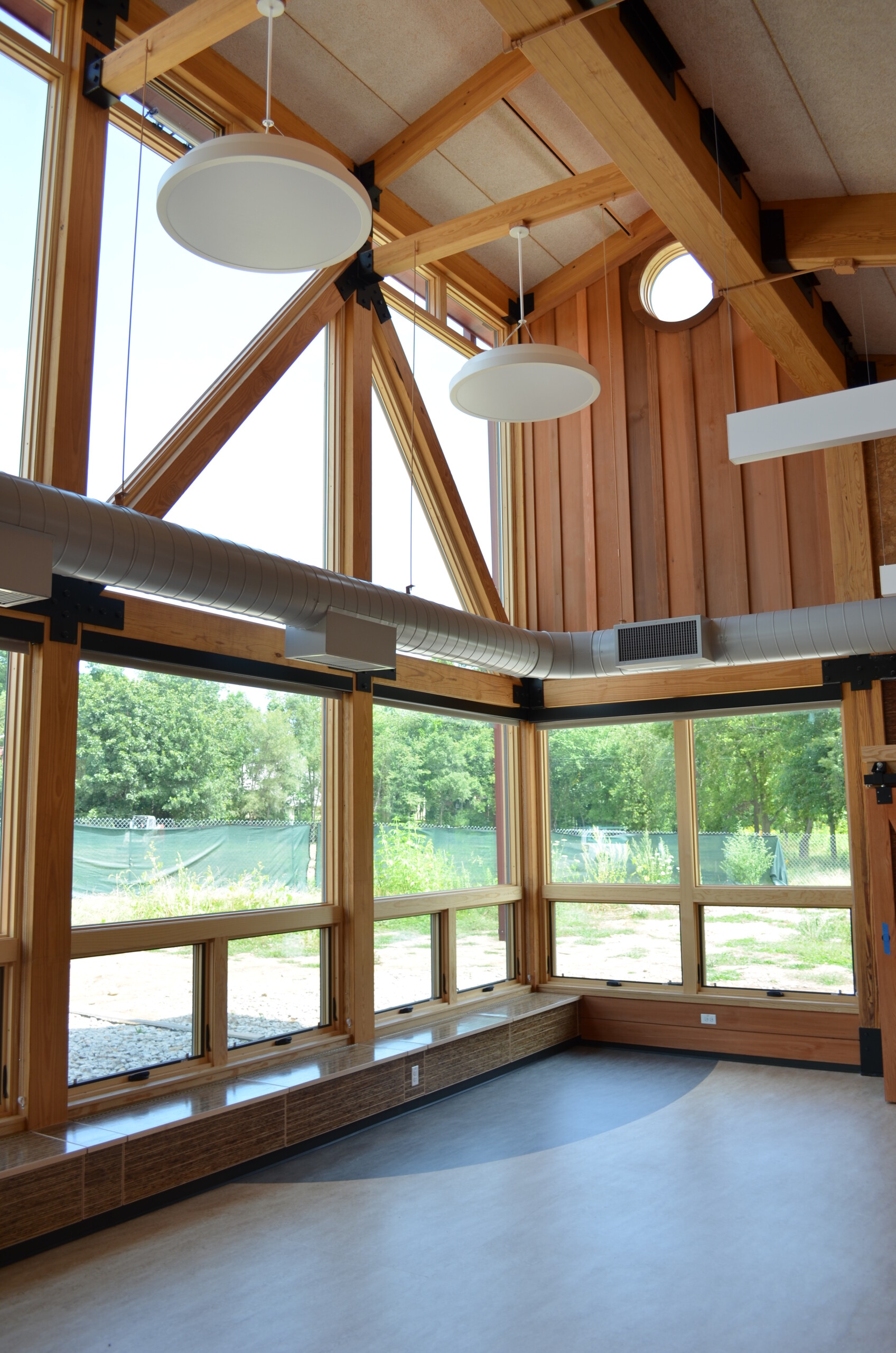 Project Specifications
Project Name
Knoch Knoll Nature Center
Location
Naperville, IL
External Material
Aluminum-Clad
Product Series
Product Type
Options
Craftsman Bronze Aluminum Exterior, Pine Interior, Low-E 240 Glass
Architect
Wight & Company
Weather Shield Dealer