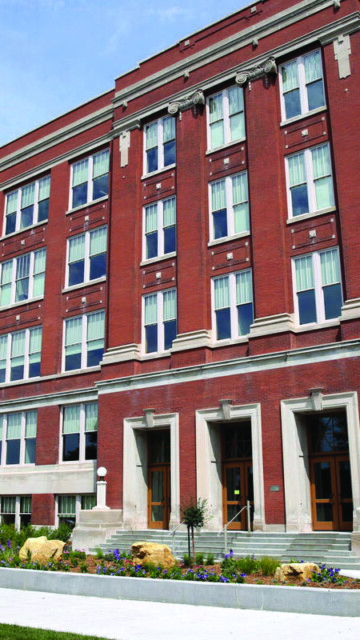 Premium Series Case Study
Weather Shield showcased its custom capabilities in historic proportions during the renovation of Harvey Hall at University of Wisconsin Stout. With more than 200 windows needing to be replaced and the original historical integrity needing to be reinstated within State Historical Society specifications, River Architects knew the window replacement was going to have the single biggest impact on the success of this renovation.
Weather Shield's windows and doors were selected after an intense review process which included providing a customized sample. River Architects and Weather Shield then worked closely to replicate every detail of the building's original windows and main entry doors. This included aluminum clad wood windows with custom designed brickmould casing and sash lugs to match the original. The color-matching process was taken to a new level with paint samples from original wood window frames being analyzed under microscopes.
Design Challenge & Solution
Harvey Hall's main entry doors also were replaced with Weather Shield metal-clad door systems featuring ornate transom. Custom profiles for the muntin bars were specified and stain colors were selected to match the original wood interiors. Not a detail was missed throughout the entire renovation. Weather Shield was even able to secure FSC® certified white oak wood sourced from managed forests in the manufacture of all replacement windows and doors used in the renovation.
The final renovation not only met all requirements, but exceeded all expectations. The amount of natural light and the original historical elements that were recreated have ultimately transformed Harvey Hall back to its original historical design – and all with modern-day energy efficient performance. Alumni at the grand opening were in awe of how much light illuminated the classrooms and offices, and feedback continues to be positive.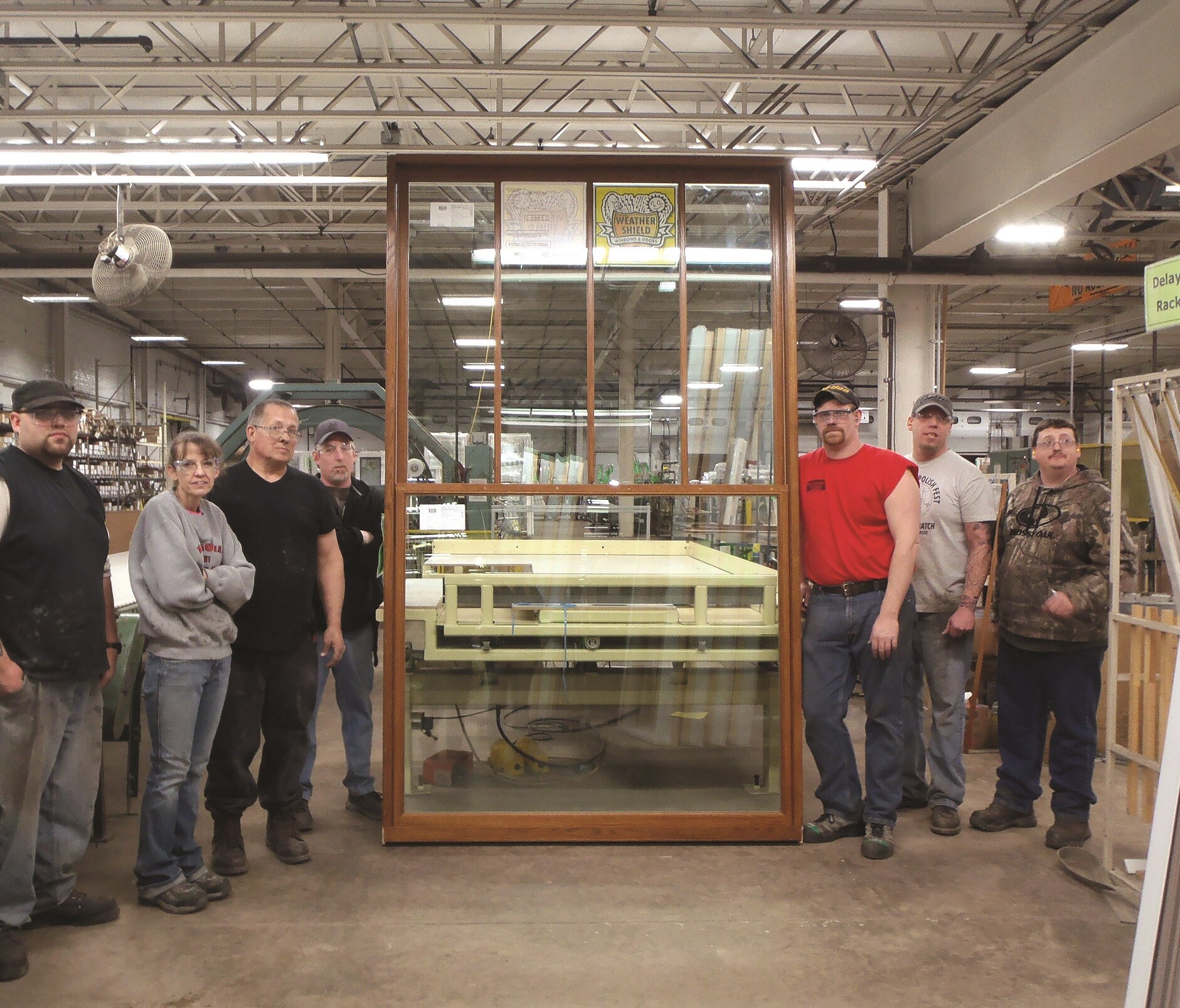 Project Specifications
Project Name
Harvey Hall, University of Wisconsin – Stout
Location
Menomonie, WI
External Material
Alluminum-Clad
Product Series
Product Type
Options
White Aluminum Exterior, FSC-Certified White Oak Interior
Architect
River Architects Inc.
Weather Shield Dealer