>
>
East Side Fire Station
Premium Series Case Study
Weather Shield® Historic Windows Light Up Long-Neglected Sioux Falls Fire Station & Branch Library
Over the years, architect Todd Stone, CEO and principle for Sioux Falls-based Stone Group Architects, chronicled the sad deterioration of one his favorite Heritage Park buildings, the 1916-era East Side Fire Station and Branch Library. However, he never abandoned his dream of restoring the old beauty to its former glory. The decline began in the 1960s when the once vibrant property was relegated to a recreational equipment storage space and began to show signs of neglect.
In 2017, Stone did not hesitate to act when city officials put the building up for a quick sale, which allowed the entrepreneur to purchase it for $211,000—just as his firm was beginning to outgrow its 2,000 square foot headquarters. His innovation and tenacity would eventually place the structure on the National Register of Historic Places and earn it the 2020 Sioux Falls Mayor's Award for Historic Preservation.
Early in the process, Stone began the arduous process of gaining historic window approval from local, state and national agencies, one of the most critical and challenging aspects of a property rehabilitation. Stone's overall design scheme—to bring the outside indoors—placed particular emphasis on the role of window design.
On the recommendation of Tim Lund of Kitchen & Windows Unlimited in Sioux Falls, the architect chose to source all 36 wood-clad windows through Weather Shield®, a well-respected Medford, Wisconsin firm specializing in historic replications.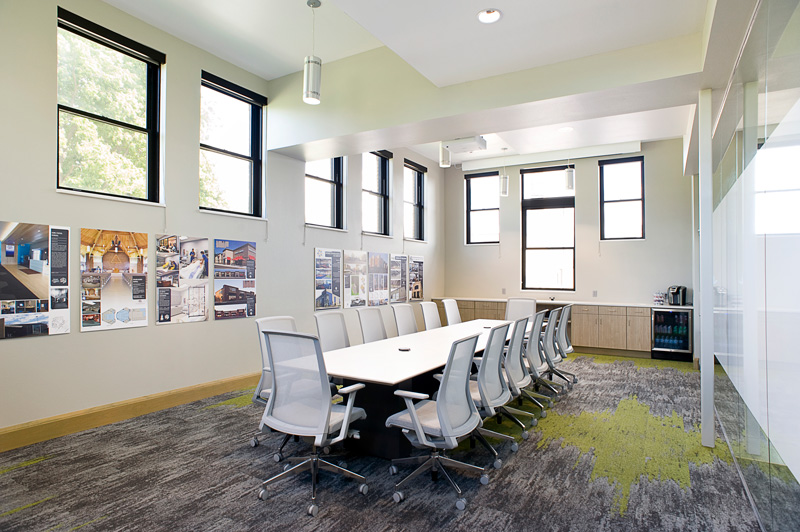 Stone explained, "They were the only ones who could meet the stringent criteria. We were able to work out details with their architectural window team, who then custom-made each window to our liking—including our choice of wood species and quality for the interior."
He continued, "They even matched the exact specifications for a large bi-fold window located on the building's west side. We kept all historical trim on inside of building, which was a bit of a challenge, but with the support of Weather Shield's design team, Tim and his guys made it work."
Lund elaborated, "For all 36 windows, we were able to use the American fir interior and black exterior frames—all custom-sized to fit each opening, allowing the historical trim to remain in place. We installed special brick mold on the exterior that matched the building's original blond brick mold beautifully."
The round-topped window located on the upper level of the front entrance presented the most obstacles for Stone, but he saw only potential in that grand feature.
"We wanted a wow factor—something that would draw attention to this historical building," he recalled.
The opening spanned 18 feet wide by 93 inches tall and had been fitted with glass block, aptly named since it blocked the natural light and created a dim interior space on the upper floor. In addition, many of the wood insert boards had rotted through.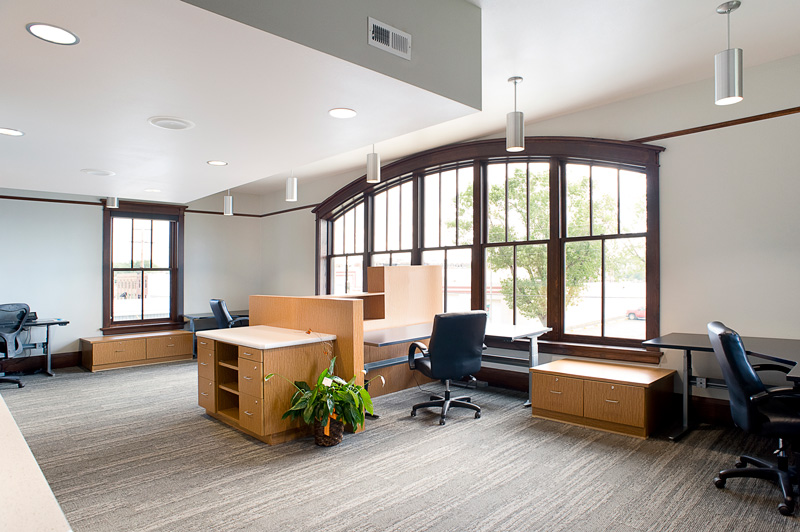 Stone noted, "One of the biggest challenges was getting an accurate radius measurement to meet National Historic Society expectations, but all specifications were met in a timely manner and production began."
Weather Shield shipped the hefty glass replacement components in four pieces, which were joined with wood mullions and secured by a 20-foot aluminum trim fit over the top. The end result was a sleek, elegant glass expanse that allowed the outdoor light to pour in—a stunning focal-point window and a beacon for patrons and curious onlookers.
"The project took a full three weeks to complete," explained Troy Wolf, owner of Wolf Construction in Sioux Falls. "We had to remove the existing windows and then attach the new window frames to the exterior brick, which was extremely brittle in several spots. But it all turned out really well. Weather Shield provided a quality product that installed easily with few adjustments."
Lund enthusiastically noted, "It turned out fantastic–what Todd did with the building from top to bottom. The windows look like they were there forever, and the mixed grain fir blends right in with the existing woodwork. Weather Shield partnered with us through the entire process to help accomplish this beautiful look."
As Stone reflected on his quest for National Register for Historic Places status, he acknowledged that the rigorous process was daunting at times but worth the effort.
"It took four attempts, and the guidelines were very stringent, but we proudly persevered to earn this prominent, historic designation. Trust is everything. We wanted people to understand that our culture embraces quality, history and design. This restoration reflects who we are as a company and showcases our artistic abilities."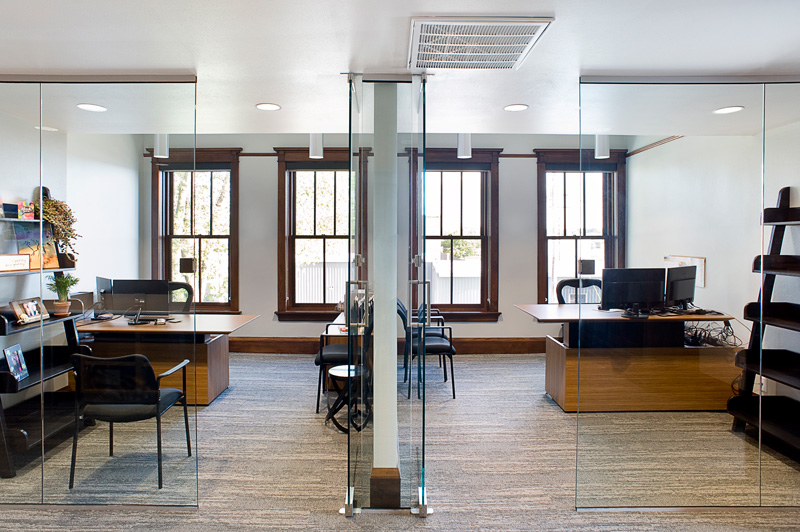 Project Specifications
Project Name
East Side Fire Station
Location
Sioux Falls, SD
External Material
Aluminum-Clad
Product Series
Product Type
Options
Jet Black Poly Interior, Mixed Grain Fir Interior
Architect
Stone Group Architects
Weather Shield Dealer