HOTEL INFORMATION
Everyone will be staying at the Westgate Las Vegas Resort & Casino which is connected to the Las Vegas Convention Center. 
Westgate Las Vegas Resort & Casino 
3000 Paradise Road, Las Vegas, Nevada 89109 
702-732-5111 
NOTE: Your room reservation has been guaranteed with the Weather Shield credit card. You will be required to pay with your personal credit card and submit a reimbursement claim through Concur. 
Dry Cleaning Service Available 
You are required to be dressed professionally and appropriately on show dates. Same day dry cleaning and laundry services are available at the hotel. Drop off by 9am that morning, receive back by 8pm that evening.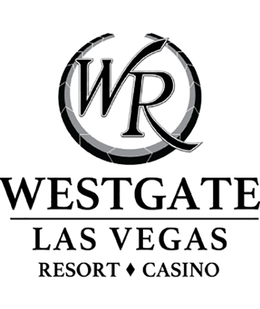 PRESHOW MEETING
We will have a booth walk through at 4:00 pm on Monday, January 30th. Everyone is required to attend booth #C3842. This will be followed by a celebratory dinner with the set up team. 
Show Hours
Tuesday, January 31st 
9:00am—5:00 pm 
Wednesday, February 1st 
9:00am – 5:00pm 
Thursday, February 2nd 
9:00am—5:00pm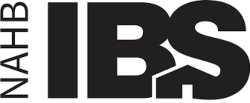 Dress Attire
Dark Blue Jeans
Polo Shirt – Gray, Blue, or Black
Modern Sport Coat  – Gray, Blue, or Black
Brown Hybrid/Dress Shoes
Magnetic Name Badge (will be given at the show)
BOOTH SCHEDULE
Booth Captains will be responsible to make sure the booth is properly staffed at all times. If at any time you need to leave the booth, please check in with the booth captain. Lunch should be eaten outside of your scheduled booth hours.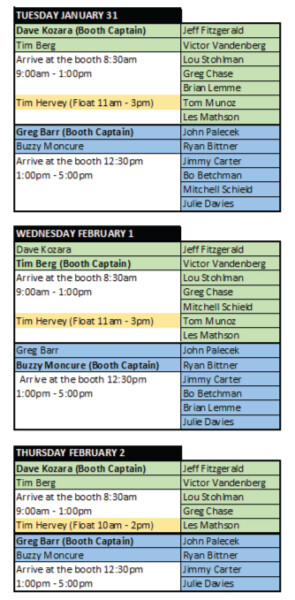 Booth Layout
Booth #3842 is located in the Central Hall.  We are in the same location as 2020 IBS.